An Inspiring Challenge
by Swami Rama
(From A Call to Humanity)
See also the list:
Swami Rama Articles
"We must not create a wall between our worldly and spiritual lives.
"People disorganized in their worldly life search for spiritual wisdom in seclusion; whereas, if organized properly, they can have all the means and resources that are of utmost importance for spiritual enlightenment. The purpose of human life is to make the best use of the resources that nature or God has given us.
"There are typically two kinds of people. Some are involved in the world and are busy in their self-centered activities. Others renounce their families and do not participate in worldly life at all. There are very few people who use discrimination, work hard for their self-fulfillment, and at the same time, contribute to the welfare of society. People belonging to these two categories have an incomplete world view, and therefore, strive for their limited goals.
"In our modern age, where the standard of living has been facilitated by science and technology, we must learn to make the best use of our ample resources. A lifestyle that is suitable for both worldly fulfillment and spiritual enlightenment is the best.
"Those who strive to attain personal enlightenment and help others light their lamps are the true leaders of the human race. Blessed are those who are useful for themselves as well as others. They attain the highest goal of life here and now. Right in this mortal world, they become immortal and their wisdom guides humanity on the path of immortality.
"Today's society is waiting for selfless, spiritually enlightened, well-balanced leaders to guide them in how to live happily here and hereafter. Such leaders or reformers will not come from outside our society. They have to be born, raised, and trained right in our own society. We are the ones to become our own guides, our own leaders, and we are the ones to enlighten our own lives.
"Get up, my friends, arise: attain knowledge, and dedicate your life to the service of your fellow beings."
Home Top Back to Swami Rama page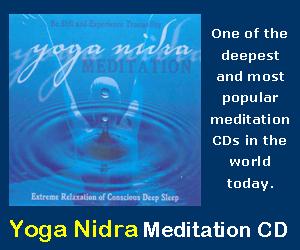 -------
This site is devoted to presenting the ancient Self-Realization path of the Tradition of the Himalayan masters in simple, understandable and beneficial ways, while not compromising quality or depth. The goal of our sadhana or practices is the highest Joy that comes from the Realization in direct experience of the center of consciousness, the Self, the Atman or Purusha, which is one and the same with the Absolute Reality. This Self-Realization comes through Yoga meditation of the Yoga Sutras, the contemplative insight of Advaita Vedanta, and the intense devotion of Samaya Sri Vidya Tantra, the three of which complement one another like fingers on a hand. We employ the classical approaches of Raja, Jnana, Karma, and Bhakti Yoga, as well as Hatha, Kriya, Kundalini, Laya, Mantra, Nada, Siddha, and Tantra Yoga. Meditation, contemplation, mantra and prayer finally converge into a unified force directed towards the final stage, piercing the pearl of wisdom called bindu, leading to the Absolute.