Shaktipat and Grace
by Swami Rama
From: The Essence of Spiritual Life
From The Essence of Spiritual Life
By Swami Rama
ISBN 8190100491 (Buy)


Reprinted with permission of the Publisher
Copyright Himalayan Institute Hospital Trust (hihtindia.org)
Swami Rama Foundation (site)

People think that by the grace of God alone they will be enlightened. That is not the case. My master said, "A human being should make all possible sincere efforts. When he has become exhausted, and then cries out in despair in the highest state of devotional emotion, he will attain ecstasy. That is the grace of God. Grace is the fruit that you receive from your faithful and sincere efforts."
Shaktipata is only possible with a disciple who has gone through a long period of discipline, austerity, and spiritual practices. Shaktipata on a mass scale seems suspicious to me. It is true that when the disciple is ready, the master appears and gives the appropriate initiation.
When a student has done his sadhana with all faithfulness, truthfulness, and sincerity, then the subtlest obstacle is removed by the master. Those who do not believe in discipline should not expect enlightenment. No master can or will give it to them just because they want it.
The experience of enlightenment comes from the sincere effort of both master and disciple. Let us put it in different words. When you have done your duty skillfully and wholeheartedly, you reap the fruits gracefully. Grace dawns when action ends. Shaktipata is the grace of God through the master.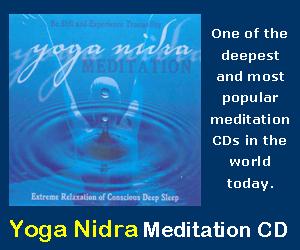 -------
This site is devoted to presenting the ancient Self-Realization path of the Tradition of the Himalayan masters in simple, understandable and beneficial ways, while not compromising quality or depth. The goal of our sadhana or practices is the highest Joy that comes from the Realization in direct experience of the center of consciousness, the Self, the Atman or Purusha, which is one and the same with the Absolute Reality. This Self-Realization comes through Yoga meditation of the Yoga Sutras, the contemplative insight of Advaita Vedanta, and the intense devotion of Samaya Sri Vidya Tantra, the three of which complement one another like fingers on a hand. We employ the classical approaches of Raja, Jnana, Karma, and Bhakti Yoga, as well as Hatha, Kriya, Kundalini, Laya, Mantra, Nada, Siddha, and Tantra Yoga. Meditation, contemplation, mantra and prayer finally converge into a unified force directed towards the final stage, piercing the pearl of wisdom called bindu, leading to the Absolute.