Upanishads
SwamiJ.com

Upanishad is the subtler, mystical or yogic teachings of the philosophy and practices leading to the direct experience of the center of consciousness, the absolute reality. "Upa" means "near;" "ni" means "down;" "shad" means "to sit." Thus, Upanishad is to sit down near the teacher to discuss, learn, practice and experience the means and goals of Yoga sadhana or practices. The Upanishads are also known as Vedanta, which means the end or culmination of the Vedas.
There are some 200 or more texts entitled as Upanishads, although some are lost, only known about because of being referenced in other Upanishads. It is estimated that the Upanishads were written in the period from the fifth to tenth centuries BCE, although the principles had been taught orally for a very long period prior to that; some say by thousands of years more. There are 108 Upanishads (listed in Muktika Upanishad) traditionally studied and practiced, and of these, there are twelve (some say ten or eleven) known as "major" Upanishads. These twelve are considered thorough in themselves.
The twelve major Upanishads are: Aitareya, Brihadaranyaka, Chandogya, Isha, Katha, Kauhsitaki, Kena, Mandukya, Mundaka, Prasna, Svetasvatara, and Taittiriya. It has been said that most important, all inclusive of these is the brief twelve verses of the Mandukya Upanishad.
Here are a few of the Major Upanishads:
Briharadanyaka Upanishad
Chandogya Upanishad
Isha Upanishad (Purna)
Katha Upanishad
Kena Upanishad
Mandukya Upanishad
Mandukya Upanishad - Gaudapada's Karika
Prasna Upanishad
Other Upanishads:
Bahvricha Upanishad
Bhavana Upanishad
Varaha Upanishad - Seven Bhumikas
Tripura:
Tripura Upanishad
Bahvricha Upanishad
Tripura Tapini Upanishad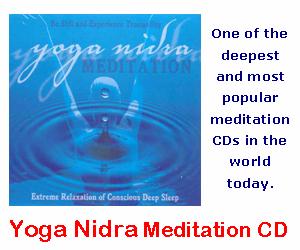 -------
This site is devoted to presenting the ancient Self-Realization path of the Tradition of the Himalayan masters in simple, understandable and beneficial ways, while not compromising quality or depth. The goal of our sadhana or practices is the highest Joy that comes from the Realization in direct experience of the center of consciousness, the Self, the Atman or Purusha, which is one and the same with the Absolute Reality. This Self-Realization comes through Yoga meditation of the Yoga Sutras, the contemplative insight of Advaita Vedanta, and the intense devotion of Samaya Sri Vidya Tantra, the three of which complement one another like fingers on a hand. We employ the classical approaches of Raja, Jnana, Karma, and Bhakti Yoga, as well as Hatha, Kriya, Kundalini, Laya, Mantra, Nada, Siddha, and Tantra Yoga. Meditation, contemplation, mantra and prayer finally converge into a unified force directed towards the final stage, piercing the pearl of wisdom called bindu, leading to the Absolute.