What god or gods do you believe in?
Swami Jnaneshvara Bharati
SwamiJ.com
A common question I am asked is what god or gods I believe in. Below is a list of several hundred "gods" or "goddesses" which have been popular to varying degrees over the time of human history (This is a short list; Godchecker's Mythology Encyclopedia currently features over 2,850 deities). Personally, I do not "believe" in any of them. I say this because I have not personally met any of them, not a single one. So I do not "believe" in any one or more to the exclusion of any of the others. It does appear to me that many of these names of gods come from the human habit of anthropomorphizing universal processes. For example, looking into our sky and seeing the sun, one may conceptualize this bright being as being animate, and thus we have different cultures following a "sun god" of this or that specific name.
While I do not believe in or follow any of these beings, identities, or gods listed below, I do, however, hold the view that there is one absolute reality from which all reality emerges or manifests, a belief that I can say comes from direct experience through contemplation and meditation. There is a gross plane of reality, a subtle plane, a causal, and the absolute reality that is the support of all of them, and which at the same time permeates and is all of these three. Within the subtle plane there may be virtually countless appearances of different units of consciousness that appear to be manifestations of that one absolute reality. Some of these have been conceptually called "god" or "gods", which then may or may not be said to manifest outward into the external or gross world.
Along with my absence of belief of any of these gods or deities, I also do not perform any religious rituals to any of these. Swami Rama succinctly explains of our meditation tradition that "we do not perform any rituals."

- A -
Agdistis or Angdistis
Ah Puch
Ahura Mazda
Alberich
Allah
Amaterasu
An
Anansi
Anat
Andvari
Anshar
Anu
Aphrodite
Apollo
Apsu
Ares
Artemis
Asclepius
Athena
Athirat
Athtart
Atlas

- B
-Baal
Ba Xian
Bacchus
Balder
Bast
Bellona
Bergelmir
Bes
Bixia Yuanjin
Bragi
Brahma
Brigit

- C -
Camaxtli
Ceres
Ceridwen
Cernunnos
Chac
Chalchiuhtlicue
Charun
Chemosh
Cheng-huang
Cybele

- D -
Dagon
Damkina (Dumkina)
Davlin
DawnDemeter
Diana
Di Cang
Dionysus

- E -
Ea
El
Enki
Enlil
EosEpona
Ereskigal

- F -
Farbauti
Fenrir
Forseti
Freya
Freyr
Frigg

- G -
Gaia
Ganesha
Ganga
Garuda
Gauri
Geb
Geong Si


- H -
Hades
Hanuman
Hathor
Hecate (Hekate)
Helios
Heng-o (Chang-o)
Hephaestus
Hera
Hermes
Hestia
Hod
Hoderi
Hoori
Horus
Hotei
Huitzilopochtli
Hsi-Wang-Mu
Hygeia

- I -
Inanna
Inti
Iris
Ishtar
Isis
Ixtab
Izanaki
Izanami

- J -
Jesus
Juno
Jupiter
Juturna

- K -
Kagutsuchi
Kartikeya
Khepri
Ki
Kingu
Kinich Ahau
Kishar
Krishna
Kukulcan

- L -Lakshmi
Liza
Loki
Lugh
Luna

- M -
Magna Mater
Maia
Marduk
Mars
Medb
Mercury
Mimir
Minerva
Mithras
Morrigan
Mot
Mummu
Muses
- N -

Nammu
Nanna
Nanna (Norse)
Nanse
Neith
Nemesis
Nephthys
Neptune
Nergal
Ninazu
Ninhurzag
Nintu
Ninurta
Njord
Nut

- O -
Odin
Ohkuninushi
Ohyamatsumi
Orgelmir
Osiris
Ostara


- P -
Pan
Parvati
Phaethon
Phoebe
Phoebus Apollo
Pilumnus
Poseidon

- Q –
Quetzalcoatl

- R -
Rama
ReRhea

- S -
Sabazius
Sarasvati
Selene
Shiva
Seshat
Seti (Set)
Shamash
ShapsuShen Yi
Shiva
Shu
Si-Wang-Mu
Sin
Sirona
Sol
Surya
Susanoh

- T -
Tawaret
Tefnut
Tezcatlipoca
Thanatos
Thor
Thoth
Tiamat
Tlaloc
Tonatiuh
Toyo-Uke-Bime
Tyche
Tyr

- U -
Utu
Uzume

- V -
Venus
Vesta
Vishnu
Volturnus
Vulcan

- X -
Xipe
Xi Wang-mu
Xochipilli
Xochiquetzal

- Y -
Yam
Yarikh
Yhwh
Ymir
Yu-huang
Yum Kimil

- Z -
Zeus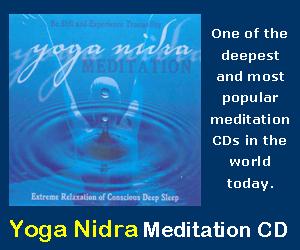 -------
This site is devoted to presenting the ancient Self-Realization path of the Tradition of the Himalayan masters in simple, understandable and beneficial ways, while not compromising quality or depth. The goal of our sadhana or practices is the highest Joy that comes from the Realization in direct experience of the center of consciousness, the Self, the Atman or Purusha, which is one and the same with the Absolute Reality. This Self-Realization comes through Yoga meditation of the Yoga Sutras, the contemplative insight of Advaita Vedanta, and the intense devotion of Samaya Sri Vidya Tantra, the three of which complement one another like fingers on a hand. We employ the classical approaches of Raja, Jnana, Karma, and Bhakti Yoga, as well as Hatha, Kriya, Kundalini, Laya, Mantra, Nada, Siddha, and Tantra Yoga. Meditation, contemplation, mantra and prayer finally converge into a unified force directed towards the final stage, piercing the pearl of wisdom called bindu, leading to the Absolute.